In order to study the first truly global generation, Barna Group combined its research expertise with the worldwide reach of World Vision, the largest child-focused Christian humanitarian organization in the world. Leveraging World Vision's work with thousands of churches globally and staff in nearly 100 countries, Barna researchers have been able to dramatically widen—and focus—the lens with which we view young adults around the world. 
Through interviews with more than 15,000 adults ages 18 to 35 in 25 countries and nine languages—asking them about their goals, fears, relationships, routines and beliefs—we have uncovered many key trends and we'll be diving into those findings in the months to come.
To start, here are some of the essential stories bubbling to the surface:
Connected but Alone.

Despite being a hyper-connected and globally minded generation, many young adults say they feel lonely.

Spiritual Openness.

There is a general (and, at times, surprising) openness toward spirituality, religion and, in many cases, the Church—but less so among those who have left their faith.

Age of Anxiety.

Worry and insecurity, often tied to finances and vocation, are prominent traits among a generation that has come of age in a chaotic, complex time.

Looking for Answers.

Human suffering and global conflict are among the top issues that raise spiritual doubts for 18–35-year-olds.

Resilient Discipleship

. Across religious climates, the data point to keys for forming faithful Christ-followers, even among those Christians who lapse in religiosity.

Longing to Make a Difference

. When young adults engage with a community of worship, they're looking for concrete teaching, opportunities to fight injustice and friends to join them along the way.

A Globally Connected Generation
What values are Millennials, and now Gen Z, bringing with them into adulthood? What kind of world are they already building? What is their relationship to faith? 
The reality is that members of this age cohort are hardly "the next generation" anymore. Outliers no longer, they are a formidable and present force, actively shaping the future of our industries, politics, arts, neighborhoods and, yes, churches. 
In order to study the first truly global generation, Barna Group combined its research expertise with the worldwide reach of World Vision, the largest child-focused Christian humanitarian organization in the world. Through interviews with more than 15,000 adults ages 18 to 35 in 25 countries and nine languages—asking them about their goals, fears, relationships, routines and beliefs—we have been able to dramatically widen and focus the lens with which we view young adults around the world. From this research, we've developed a full suite of resources, beginning with a report that represents an initial, comprehensive summary of findings, a primer of sorts about a group we're calling The Connected Generation.
This study's respondents all have at least one thing in common in addition to their age: an internet connection. Though some themes vary by country and context—which we'll explore in the months and resources to come—there are other similarities across borders. Below, you'll see just a preview of how this generation is both more connected than ever, but also more isolated. While young adults feel very in tune with events around the world, they also feel disconnected from the people closest to them. They are craving support and personal relationships—even as their distrust of social institutions is on the rise.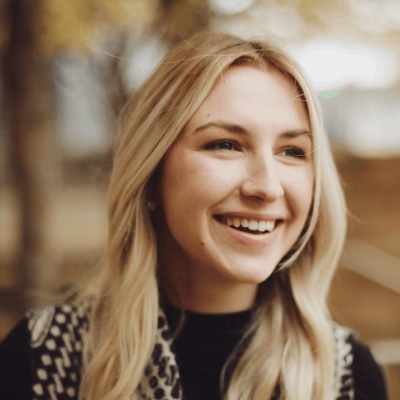 "The research reveals a generation of driven adults who are wary and weary, wrestling with questions, longing for deeper relationships and facing significant societal, professional and personal obstacles. Yet, we also found that faith is one important factor associated with their well-being, connection and resilience. When—or, for many, if—they walk into a church, they'll need concrete teaching from leaders they can trust and meaningful opportunities to contribute to a faith community."

—Alyce Youngblood, editorial director for Barna Group and senior writer for The Connected Generation

How We Got Here
Barna has long been an authority on the cultural pressures that shape the faith journeys of North American teens and young adults. Through interviews with nearly 100,000 young people covering every aspect of their lives, Barna has listened to stories and experiences across the religious spectrum—from devoted Christ followers to ex-Christians, from passionate adherents to other faiths to those for whom religion is an artifact of a bygone era. This research has tracked Millennials' entrance into adulthood, career and family—and, among a significant proportion, a simultaneous departure from religion. Similar trends emerge now among the leading edge of Gen Z, who, so far, are even less inclined toward religion than their Millennial peers. The goal of this particular study was to see whether those same trends were true across the world and in different cultural contexts, as well as to explore this generation's well-being—spiritually, professionally, relationally. 
For this first-of-its-kind study, Barna combined its expertise with the global reach of the research sponsor, World Vision. As a Christian relief, development and advocacy organization, World Vision has long worked with young adults around the world to overcome poverty and injustice. Through relationships with thousands of churches and staff in nearly 100 countries, their investment in this initiative extended to early input on the study formation, coordination of thought leaders and local contextualization. In more ways than one, this project represents a multicultural, multi-generational effort as people from around the globe have come together to support and inform this project and to ask big questions of a generation who are full of questions themselves. 

Connected But Alone
An early and obvious theme to emerge from this research was broad agreement with two statements: "Events around the world matter to me" (77% all) and "I feel connected to people around the world" (57%). However, the vast majority of the connected generation feel the impact of broad, global trends more than they feel loved and supported by others close to them, more than they feel optimistic and empowered and more than they express an outward orientation to change and personal activism. Despite being a hyper-connected and globally minded generation, many young adults say they feel lonely—and just one in three (33%) says they feel deeply cared for by those around them. Here, however, there is some good news for churches: Strong levels of connectivity are associated with faith in general and with Christianity in particular.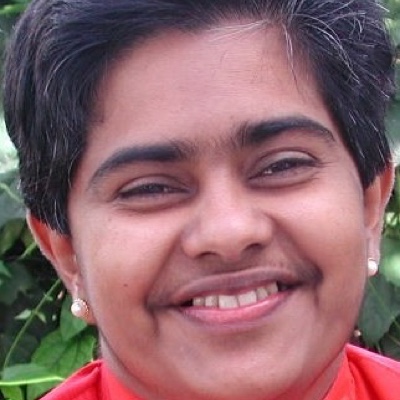 "Social media, a boon to lifestyles in so many ways, needs to be stewarded wisely and with integrity to maximize its potential for the good of humankind."

—Juliette Arulrajah, Regional Co-Facilitator for Transform World Southeast Asia

Spiritual Openness
Several nations included in this study are secularized or now witnessing a decline in religion's influence, something Barna has recorded in detail in previous research specific to the U.S. and Europe. When looking at the whole, however, 18–35-year-olds around the world are somewhat surprisingly faith-friendly, if not faithful. We glean this from (some) willingness to affiliate, but also from favorable opinions of the concepts of spirituality or religion at large. The majority of respondents, and especially those who engage meaningfully with their faith, espouses the benefits of religion, both for individuals and society. Unsurprisingly, more opposition appears among those who do not identify with a faith: Around half of these respondents view religion as bad for people or a detriment to society. Still, even among the irreligious, one-fifth regards religion as a positive thing.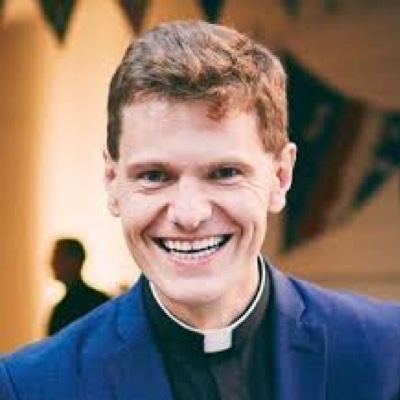 "There are a growing number of young adults who are getting more and more interested in faith and see religion as a way to learn more about God and finally foster their own relationship with God. In my experience, young adults are open to serious dialogue about faith, one that is honest, respectful and driven by logical beliefs."

—Father Peter Wojcik, Director of the Department of Parish Vitality and Mission at Archdiocese of Chicago

Age of Anxiety
Throughout this study, there are several signs that 18–35-year-olds are not quite at ease in the world—a main one being that they tell us so. Respondents had an opportunity to provide a portrait of their emotions, and the image is one of a generation gripped by worry. Anxiety about important decisions is widespread (40%), as well as uncertainty about the future (40%), a fear of failure (40%) and a pressure to be successful (36%). Financial and professional stability are among the greatest predictors of worry and insecurity, a story consistent with this career-minded age group's stage of life. These stressors come with a sense of being on one's own; patterns of loneliness sharpen among these anxious young adults. Faith communities, however, may be seen as facilitators of healthy, holistic connection for burdened 18–35-year-olds. Though they tend to be less religious, anxious respondents who do participate in communities of worship cite more relational reasons for doing so.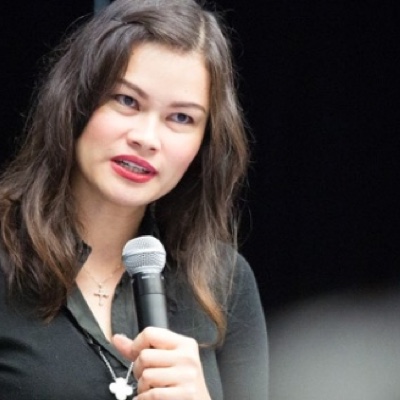 "I asked a youth worker at a church in the U.K. what she sees as the three most common problems found among the Christian students at Oxford University. Her answer: 'First, depression. Second, loneliness. And third, a yearning about their calling in life.'"

—Tracy Trinita, Speaker & apologist for Ravi Zacharias International Ministries 

Looking for Answers
In spite of steady, even surprising signs that 18–35-year-olds remain appreciative of or personally receptive to faith, there are some barriers to belief. One in three young adults says that hypocrisy of religious people causes them to doubt things of a spiritual dimension. Science also challenges respondents' willingness to believe, and—in keeping with the connected generations' global awareness and inclinations toward justice—more than a quarter of 18–35-year-olds points to human suffering or conflict around the world as reasons they might have doubts. The data show that all of these factors prove to be bigger obstacles to people who don't identify with a religion—yet even among those with some connection to Christianity, almost half still feel the Church cannot answer their questions. Those who have left the faith are particularly inclined to find flaws or gaps in its teachings, which they believe cannot address their questions, their day-to-day life or real issues in society.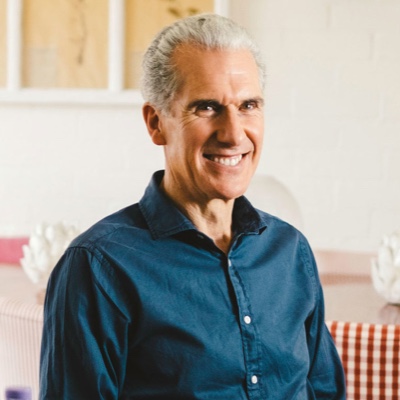 "[Millennials] want to know what we're doing about [suffering]. If the Church is doing nothing and is not engaged in social action against homelessness, poverty, racial injustice, climate change or any of these issues, young people are not going to be very interested."

—Nicky Gumbel, Pioneer of Alpha, vicar of HTB Church in London

Resilient Discipleship
In his new book, Faith for Exiles, David Kinnaman and co-author, Mark Matlock identify various groups of young adults who share a Christian background but have taken different paths in their faith. Among these are "resilient disciples," who identify as Christian and (1) attend a local church regularly and engage with their faith community above and beyond worship services; (2) trust firmly in the authority of the Bible; (3) are committed to Jesus personally and affirm his death and resurrection; and (4) express a desire for their faith to impact their words and actions.
As Faith for Exiles focuses on the U.S., The Connected Generation uses a similar metric to learn about patterns of Christian faithfulness around the world. Across the 25 countries in the study, roughly one out of seven 18–35-year-olds who grew up as a Christian (14%) has the marks of a resilient disciple. When comparing these committed young adults to "habitual churchgoers"—that is, Christians who attend church at least once a month, but do not qualify as resilient disciples—we see that resilience, more than just dutiful attendance, compels them outside the sanctuary. And, importantly, most resilient disciples strongly agree there is someone in their life who encourages them to grow spiritually.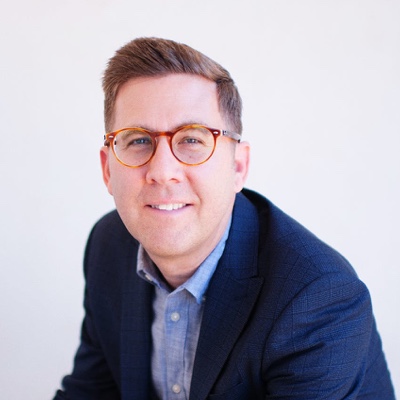 "If you only measure warm bodies—a church packed with Millennial and Gen Z attenders—you get spectators to the faith. You get young people who are not prepared to be in-but-not-of the world. You get young adults who say they are Christian but are not wholly transformed by the light of the gospel or the power of the Spirit."

—David Kinnaman, president of Barna Group and co-author / author of UnChristian, You Lost Me, Good Faith and Faith for Exiles

Longing to Make a Difference
The connected generation expresses some serious concerns about our shared future. Global problems such as corruption, racism, climate change and extreme poverty are front of mind. One of the most widely endorsed ideas in the survey is that "there are not enough good leaders right now." But young people want to be more than just bystanders to these issues. Though one-third doesn't (yet) consider themselves to be a leader, young adults generally carry a hope to be contributors and problem-solvers—particularly if they are people of faith. Eight in 10 young adults who are practicing Christians strongly agree they want to honor God with their gifts and talents. They say their beliefs motivate them toward action and compassion, and they're looking for their churches to provide such opportunities to fight injustice. One of the clear imperatives of this research is to offer more holistic forms of leadership development and vocational training and to mobilize a generation already inspired toward justice.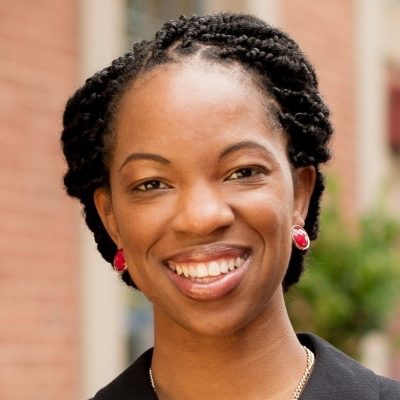 "You can't consider yourself to be a great leader if you're not investing in other people, in the next generation. … Once we, especially as pastors, train our leaders that investing in people is our primary work, we'll start to see a dramatic shift in the way we make disciples, in the way we lead and mentor in the Church."

—Natasha Sistrunk Robinson, international speaker, author, executive leadership coach & consultant, diversity & mentoring coach